2004 Panama Canal Cruise -- Panama Canal, Part II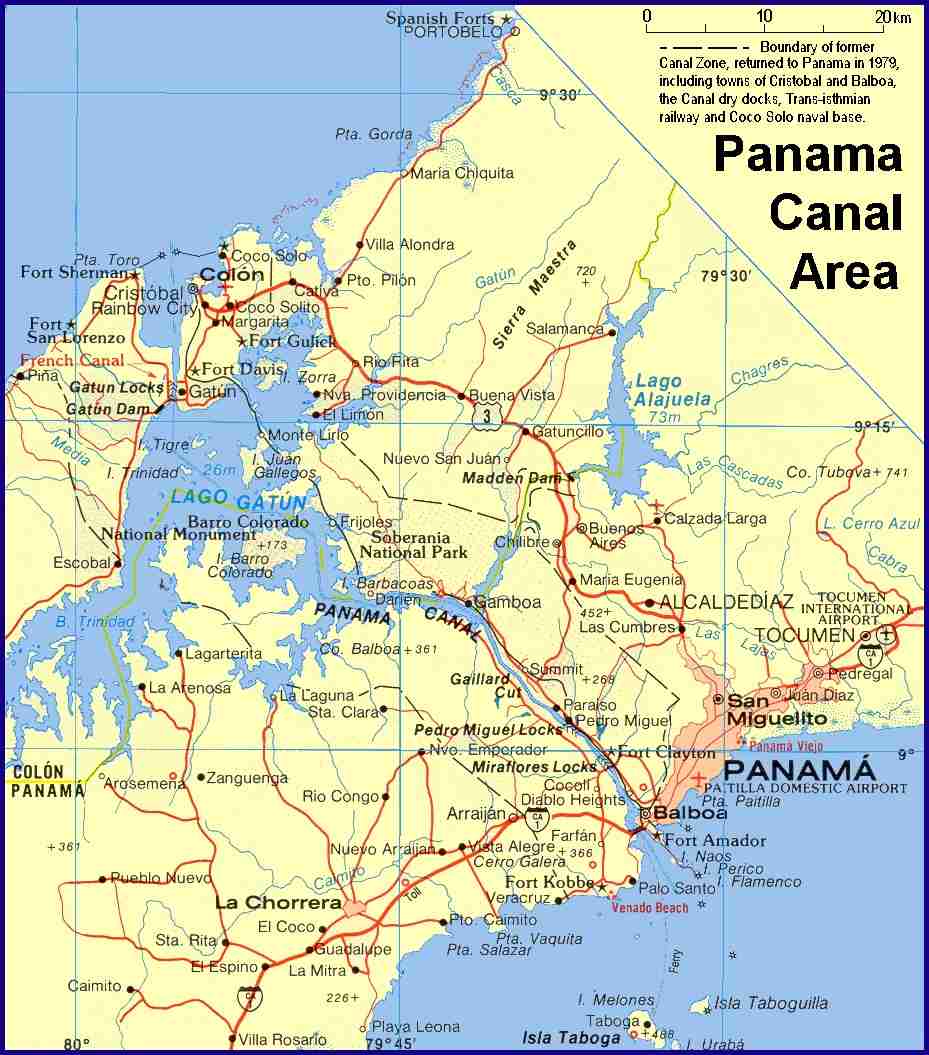 The reason for this cruise, of course, was to transit the Panama Canal. The photos here are an extensive record of our (exhausting) day, spent in the Canal. This is truly a cross-roads of the world, with many, many ships in transit, and in port at either entrance. The engineering that made this canal is a marvel, and the setting is other-worldly. In some cases, the ships run alongside wild jungle, with no humans in sight.
Of course, we could not see or photograph a lot of our journey through the locks. We were fortunate that other ships were locking near us. In the final locks, we were descending, so it was easier to see the mules connected to our ship. The entire locking operation is pretty amazing, involving men and machines.
Or destination at the end of the Canal was Cristobol. We stopped at a pier complex in bond, and had a chance to visit the pier and buy local trinkets. The Legend was off again later that night. So we reach the end of Panama Canal section. Hope you enjoyed it.
These pictures were taken primarily with our new Kodak DX6490, which we love. The 10x optical zoom is great, and the electronics do a fine job of automatic adjustment and flash operations. [these notes are from 2005]
NOTE that these photographs are Copyright©1998-2020 Robert and Sandra Swanson. I greatly appreciate people viewing the photos, but not stealing them. If someone is interested from a commercial point of view, please contact me.

CLICK ON THE THUMBNAIL IMAGES TO VIEW A LARGER IMAGE