U.S. Three Cent Stamp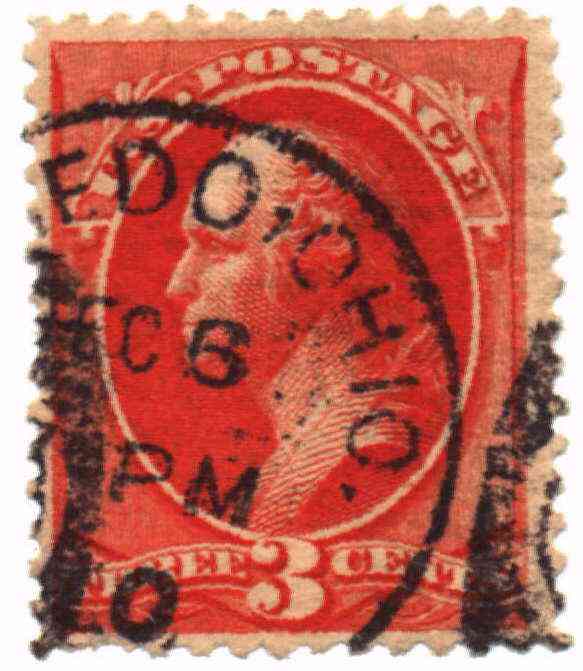 This three cent stamp (Scott number 214) is printed in a particularly striking vermillion color. It was first issued in this color in 1887, after being printed in green for many years, using the same design. The green versions, such as Scott number 207, are quite common. Finding this later vermillion version of the stamp in decent condition seems to be a life-long quest for the collector of classic U.S. stamps. Finding it on cover is more difficult yet, since the First Class rate was dropped to two cents in 1883.
There is an interesting sidelight to this postage rate. Since it was hard to make change for a 3-cent purchase, the United States issued a 3-cent coin during this era of the 19th century. The entire purpose of this coin was to simplify the purchase of 3-cent stamps for first-class postage.
Copyright © 2014 Robert Swanson
Based on Code by Louis Lazaris. See article and original inspiration.
---
More Links
Stamps and Postal History Information
**** If you can read this text, your browser is not supporting Cascading Style Sheets (CSS). You may be running a text-only browser, or perhaps an older browser version. It is also possible that you have disabled Javascript (Netscape). If you wish to see this page with all formatting in place, upgrade your browser, and/or enable Javascript. Sorry for the inconvenience. ****