Advertisement for a Ford Model T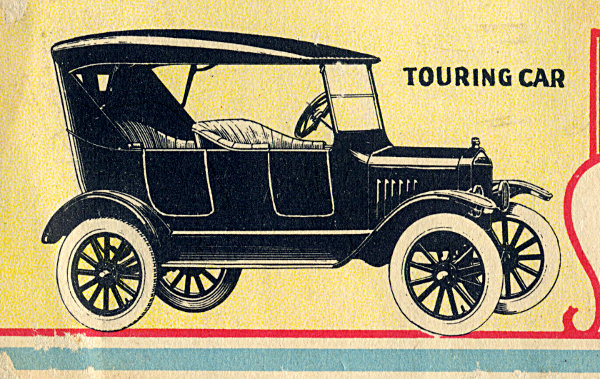 This image was scanned from an advertising brochure mailed from the Ford Motor Company. It shows one configuration of the model "T" product line. The original brochure shows a number of different models available. It is difficult to pinpoint the exact year of this item, but the postage stamp used on the brochure dates from the 1914-1916 time period. I have been told by a Ford Model T enthusiast that this would probably date from 1922.
I also have a scan of several models of the Ford product line.
Copyright © 2014 Robert Swanson
Based on Code by Louis Lazaris. See article and original inspiration.
---
More Links
Stamps and Postal History Information
**** If you can read this text, your browser is not supporting Cascading Style Sheets (CSS). You may be running a text-only browser, or perhaps an older browser version. It is also possible that you have disabled Javascript (Netscape). If you wish to see this page with all formatting in place, upgrade your browser, and/or enable Javascript. Sorry for the inconvenience. ****