Advertisement for Standard Oil of New York (SOCONY)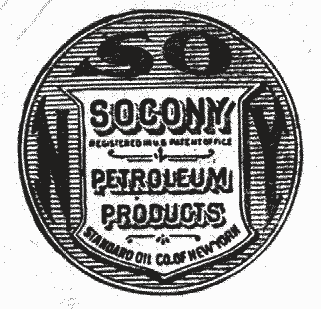 A cover mailed by an oil delivery company contained this interesting advertisement for the Standard Oil Company of New York. If memory serves, this company was just one of the smaller oil companies formed as a result of the breakup of the Standard Oil trust. The letters "SOCONY" were a familiar sight on gas station signs in New York for many decades. The company is now known as Mobil, and I seem to recall that the logo was a flying horse.
Copyright © 2014 Robert Swanson
Based on Code by Louis Lazaris. See article and original inspiration.
---
More Links
Stamps and Postal History Information
**** If you can read this text, your browser is not supporting Cascading Style Sheets (CSS). You may be running a text-only browser, or perhaps an older browser version. It is also possible that you have disabled Javascript (Netscape). If you wish to see this page with all formatting in place, upgrade your browser, and/or enable Javascript. Sorry for the inconvenience. ****