Swiss Airmail Stamp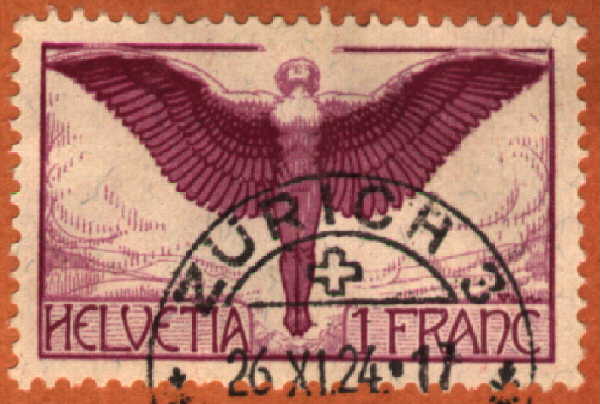 This stamp was issued by Switzerland to pay for the rather new service of air mail. Many nations embraced the new technology with great vigor, issuing many highly artistic stamp designs. This stamp depicts the allegorical figure "Flight". The airmail stamps of other European nations are also interesting, including those of Poland. Later, these same countries issued many stamps specifically for the lighter-than-air ship flights.
Copyright © 2014 Robert Swanson
Based on Code by Louis Lazaris. See article and original inspiration.
---
More Links
Stamps and Postal History Information
**** If you can read this text, your browser is not supporting Cascading Style Sheets (CSS). You may be running a text-only browser, or perhaps an older browser version. It is also possible that you have disabled Javascript (Netscape). If you wish to see this page with all formatting in place, upgrade your browser, and/or enable Javascript. Sorry for the inconvenience. ****