My Previous Collecting Interests -- Postage Stamps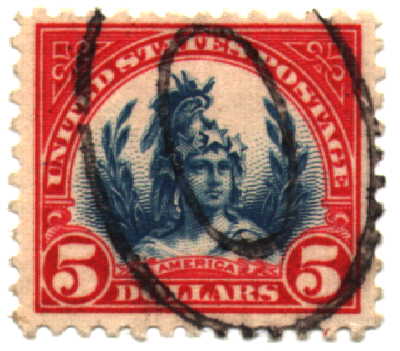 Introduction -- These days, I don't collect stamps, as I used to do. That collecting interest got me into studying and collecting First World War postal history of the United States. However, rather than remove my old collecting interests from the web pages, I am leaving these links on, so that you can see the amazing variety available to you when you collect and study postage stamps.
Collectors will note that many of these interests are "back of book"; that is, stamps that were issued for special uses, such as Air Mail. I did collect stamps that more likely appeared at the "front of the book", such as U. S. Regular Issues, including the beautiful 5 dollar stamp shown at the top of this page.
---
Page Layout Design Made Possible by: Vanilla.

Updated March 31, 2019

Copyright©1990 - 2019 Robert Swanson
---
More Links