Western Cover Society Information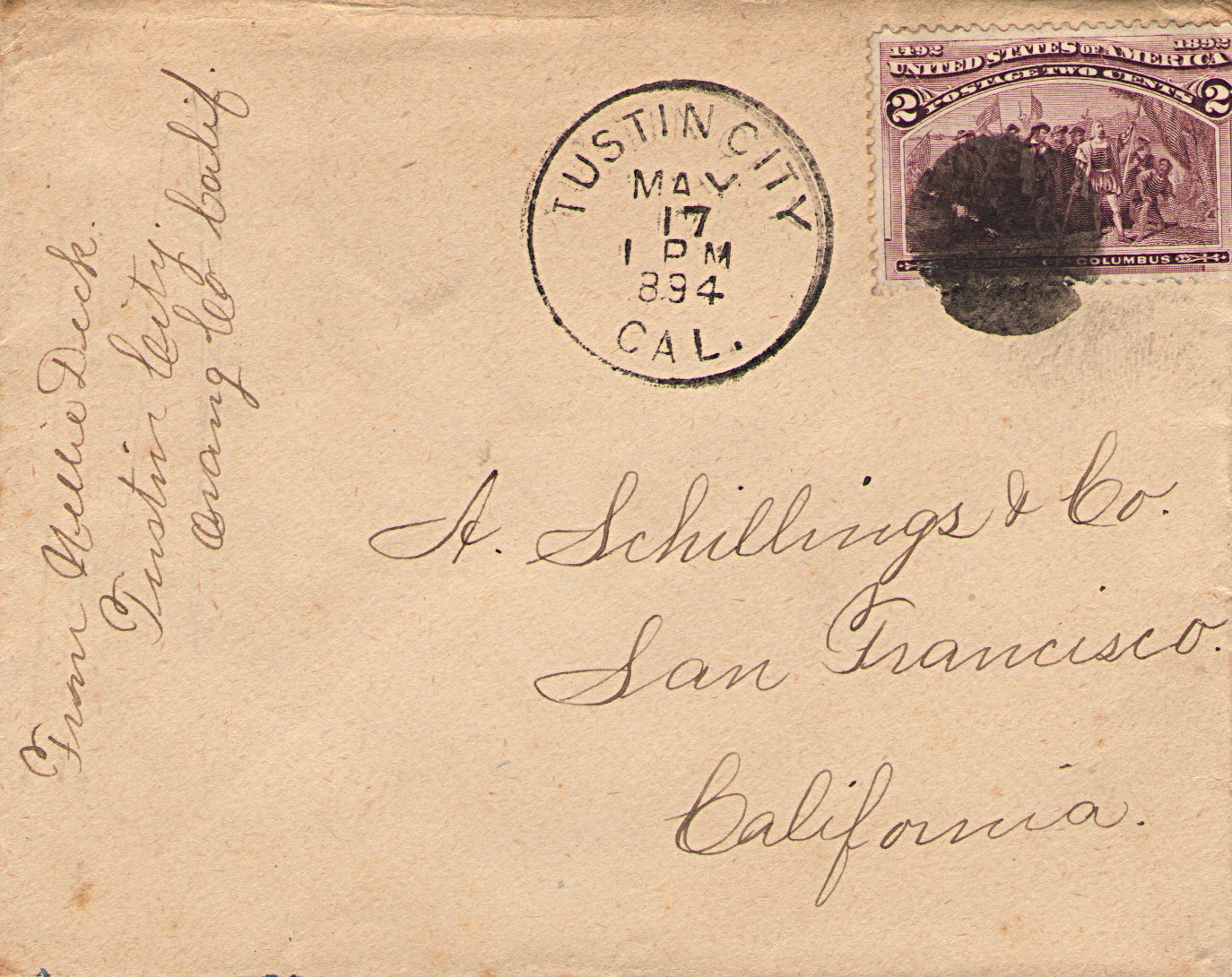 The worldwide members of the Western Cover Society collect and study Western (United States) postal history including covers, expresses such as Wells Fargo, territorials, town cancellations, and everything else pertaining to the mails of the West -- most anything west of the Mississippi.
New DVD With All Western Express Issues
NOTE: the Society is now offering all 64 years of the publication Western Express on a DVD. See the Western Cover Society website for pricing and ordering information. Non-members pay considerably more for the DVD, so if you have any interest in Western history and especially postal history, this offer is a very good inducement to join this organization.
In addition to an opportunity to order the DVD, the Society webpage has a number of interesting exhibits and scans of western postal history, as well as other information to enhance the study of Old West covers.
Additional Information
The Society has supported compilation of a catalog of all California postmarks from 1849 through 1935, illustrated with tracings. This was first published serially in Western Express over several years. Now the catalog is available in book form, authored by John Williams. (If you don't find the book immediately, you should use a search engine to check for its availability.)
Membership in the Western Cover Society includes a subscription to the quarterly publication, Western Express. Dues amounts can be found on the Society webpage, along with interactive payment methods to join online.
Copyright © 2014-2020 Robert Swanson
More Links
Go back to the Swanson homepage.
Page Layout Design Made Possible by: Vanilla.

Updated 11 July, 2020